Benjamin Kahn, the President of Zalu
Benjamin Kahn, the President of Coral World International Ltd, an innovative and leading company that owns and operates marine parks worldwide. With its 35-year track record Coral World International maintains valuable information on marine life, specializes in exclusive exhibitions of living corals, enabling millions across the globe to watch closely the wonders of the underwater world of nature.
One of the activities that Kahn is responsible for is the development and management of Marine Parks, including Maui Ocean Center (MOC) that he built in Maui, and Palma Aquarium which was launched in 2007 in Spain.
These aquariums are used not only as tourist attractions which contribute to the economics of the states they are situated in, but also as exclusive sites that save nature and educate the public.
In 2000, after Kahn returned from developing Maui Ocean Center, he came back to live in Israel and dive again, he was horrified to see the terrible state of the coral reef in Eilat. Together with his father Morris Kahn they determined they were committed to stop this environmental destruction and therefore formed Zalul, an NGO dedicated to protecting the coral reef. The organisation later developed to include the Mediterranean Sea and Israeli rivers as well.
With the help of Zalul, the underwater fish cages – that were the number one threat to the coral reef – were ordered to be removed from the water. 
For his dedicated work to save the coral reef, Kahn was honored by TIME Magazine as a "Hero of the Environment" along with other international heroes as former Soviet Union leader Mikhail Gorbachev and Nobel Prize winner and former U.S. Vice President Al Gore, CEO of General Electric Jeffrey Immelt and CEO of Virgin Richard Branson in 2007.
In May 2009 Zalul announced the project "Returning Life to Israel's Rivers", aiming at cleaning the rivers in Israel and returning them to the public.
Kahn was also involved in many other developments from Real Estate in New York City to various projects from High-Tech and Green-Tech and is focusing on the development of additional marine parks.
Benjamin is the son of Morris Kahn, founder of the Kahn Group and chairman of Aurec Ltd, one of the biggest communications groups in Israel.
 For our readers who are not familiar with Coral World Management, what is most important for them to know about Coral World management's work and activities?

Coral World is the organisation which operates and builds Marine Parks all over the world for more than 35 years. Coral World has developed tremendous expertise in complex habitats, such as coral reefs and predator tanks. As developers and operators, we combine a balance between an exciting design, an economy of investment and a real focus on visitors' enjoyment.
Our "mission statement" is to bring marine life to life, i.e.: getting our visitors (from school kids through the local community and the tourist community) to enjoy and appreciate the beauty and complexity of our oceans. We believe that through understanding and appreciating the ocean, people will be more inclined to value this part of nature.
Protecting the environment is very important to Coral World. For example, one of the programs for increasing awareness of the condition of the reef is the Coral Reseeding Program in which divers of Coral World Eilat collect fragments of corals and through a program with school kids, supervise that growth in Coral World Eilat for about a year in classroom tubs and then reseed them in the reef.
Beyond the enormous importance of this project in rehabilitating large number of corals, this project provides students with the values of responsibility, patience and love of nature. We are convinced that a child, who spends hours, carefully treating corals, becomes an adult who loves nature and is ready to devote himself to protect the environment.  This is our real mission.
 You've called your work a "mission of love."  Why?
Since I was a boy of 7 years old, my father used to take the family to snorkel and dive in Eilat. That enchanted introduction to the beauty of the reef has stayed with me through the years.
At the end of the 90's I went back to Israel after staying abroad for several years – particularly in Maui, Hawaii, where I established the aquarium.
Already during the first dive, I saw the reef was in a severe decline.
After speaking to many ocean people including scientists, members of the Eilat community, Ministry of the Environment, it became clear that the damage was man-made.
Together with my father, we reached the necessary conclusion, that we would fight the polluters, included the municipalities, the Ministry of Agriculture, ports authority, aquaculture farming in the bay of Eilat, sewage spillage, etc.
Getting people to care for the ocean is very important to my father and to myself and the establishment of Zalul is a continuation of our dedication to the ocean. Zalul's spearheaded an effort to eliminate and to minimize man-made pollution. The biggest and most difficult polluter was the fish cages which were growing over 3,000 tons of fish per year, creating a pollution equivalent to a city of 75,000 people.
Very quickly we realized that if we want to save the beautiful coral reef of Eilat, we must act quickly and thoroughly, because the lobby standing behind the fish cages included the Ministry of Agriculture and the Prime Minister's office. Another conclusion was that such a fight would require broad public support, which without it would only mean failure.
Nine years later – and after the issue was discussed in the Knesset, the government and in the courts, the struggle was a success. The last fish cage was removed from the water and Zalul turned to focus on new campaigns that focused on the cessation of pollution to the Mediterranean Sea by persuading factories to adopt best available technology  (BAT) practices to an bring end to the pollution as well as save resources. In May 2009 Zalul set forth on a campaign to "Returning Life to Israel's Rivers", with the goal of cleaning up the rivers of Israel and returning them to the public.
Another major activity of Zalul is to force municipalities to build and operate tertiary wastewater plants as an example, the Shafdan which is the central sewage system of Tel-Aviv area (approximately 2.5 million residents) is rated as the third largest polluter of the Mediterranean Sea.
Despite an existing law from 1988, the Shafdan which operates as a tertiary wastewater plant with a majority of water being used by agriculture, has not dealt with the sludge (solid concentrated effluent which is pumped into the sea) of 5 million cubic metres per year. As a result of our pressure, the Shafdan management put forth an idea to plan an incinerator to burn the sludge and began promoting the idea with planning regulators. Zalul decisively opposed the idea, arguing that the incinerator is terrible for the environment and demanded the establishment of a digestor that would turn the sludge into compost for agriculture, a necessity for farmers. In the end, our demand was accepted and the plan for an incinerator was cancelled, thus we succeeded in making the authorities plan to transform a major source of pollution.
According to you, Israel voluminous environmental problems stems from the governmental authorities and the business sector. Can you please elaborate.
 During early years of Israel's statehood, the focus of the country was on developing agriculture and industry as the priority, and as a result, the focus on the environment in Israel was extremely weak. This happens in many developing countries. However, the situation in Israel was compounded, because many of the industrial plants were owned or partially owned by government companies and the Ministry of Agriculture and lobby were an intrinsic part of Israel's identity.
The Ministry of the Environmental Protection was founded only in 1989 after being part of the Ministry of Agriculture for years. The young age of this office, the fact that ministers constantly alternate and the chronic absence in resources, also cause weakness despite the office's huge importance.
Israel's method of solving issues enables the powerful ministries in general to push forward projects and protect their zone of interest quite strongly.
In addition, the strong business interest has also quite successfully negotiated with the government to achieve their goals, again at the cost of environmental issues. As an example, Israel Electric Corporation operates two big power plants, one in Ashdod and the other in Caesarea, both are modern plants; however, only one out of five chimneys has a scrubber which reduces nox and is considered clean.
Hence, as a result of government ineptitude, poor oversight by municipalities and the negative influence of big businesses, the focus on the environment in Israel is still weak.
* Where was the public?
Contrary to most countries of the world, the agenda of the Israeli public is full with security problems, economical issues, education, etc. The public has had little experience (or belief) that they can have significant impact on the government.
The government ministries such as the Ministry of Agriculture and government companies, like Shafdan, Mekorot, etc., have been very resistant to pressure from NGOs and from the public. Therefore, the public did not strongly believe that environmental campaigns could be successful. Zalul's success in aggressively pursuing significant causes of pollution and its policy in working in conjunction with other green organisations, have been very beneficial in encouraging the public to participate in changing government willingness to deal with pollution.
The whole world is discussing the water crisis, also in Israel.  On one hand, Israel is very proud of the technology they have developed, and on the other hand we are hearing about cuts in water supply.  How do you explain this?
Israel has developed an innovative water industry especially in desalination and irrigation methods and is a world leader in exporting this technology. The current water shortage is primarily a management crisis. The combination of cheap water for agriculture which increased demand, growth of population and lack of investment in water resources, has resulted in the current crisis. However, this hides a further environmental crisis that has happened in the last 30 to 40 years in Israel. Almost all of the fresh water that used to flow down the rivers, has been "stolen" for agricultural needs and for potable water needs, to the degree that, approximately 3% of the fresh water still flows into the rivers.
The Ministry of Interior together with many municipalities has been utilizing the river tracks to release treated sewage water (and sometimes untreated) into the river. Today most of the water you see running in the rivers is reclaimed sewage water.
Had the government of Israel allowed the construction of desalination systems that were planned, there would be sufficient water for Israel's needs including rehabilitating some of Israel's rivers.
Like the fish cages campaign, Zalul has assigned itself the task of convincing the public to speak out against this practice, to ask for the return of viable rivers and to pressurize the government ministries to fulfill their obligations – to stop the pollution and to return enough water to the rivers to allow for the reestablishment of natural areas, recreation, and sport.
How will you convince the public during this time specifically to demand water for rivers?
Residents in Israel have always been aware of the shortage of water and in fact the state of Israel has been always resourceful in the development of very efficient irrigation systems, utilizing reclaimed sewage water more than anywhere else and developing macro infrastructure projects. This unfortunately also resulted in the destruction of the rivers. Israelis today accept that the rivers are severely polluted as fait accompli.
The growing population of Israel desires and needs to experience nature, and the rivers which used to be one of the most accessible high quality natural habitats, should be reclaimed.
Zalul has started a combined campaign where we have taken two rivers, Naaman River and Lachish River (near Ashdod) and in cooperation with other groups including municipalities, we have reduced the pollution quite decisively.
A second action of Zalul will be to develop a nationwide and local campaign to encourage Israelis to support this cause. Zalul's third action will focus on developing concrete plans together with Israel Nature Authority and other government organisations regarding treatment of specific rivers, and the fourth action of Zalul will be to launch a campaign with the government and other agencies to plan an allowance of water for the rivers.
Are you encouraged or discouraged, or somewhere in between, with where the world is right now insofar as addressing global planning?
 It seems to me, that there are examples of countries in which environment concerns are quite well managed and where there is balance with nature.
However, the threats on a global level are immense. Humanity, it might seem, has reached the point where our ability to manage ourselves is the real test of survival. We are experiencing today population explosion, increasing CO2 and global warming, explosion in the use of energy, destruction of natural forests, contamination of ground water, as well as the tremendous growth towards high quality of living by the less affluent part of the population which will increase the stress on resources and environment, even further.
If you asked a fisherman a hundred years ago, whether the supply of fish in the ocean was inexhaustible, he would have said 'yes'. Today we know that the advances in fishing in the industrial age can overwhelm even the ocean's ability to regenerate itself. However, we have seen that with fishing controls of specific species, the ocean is able to maintain itself and to allow human beings to fish at a high level of production.
If human beings put their mind to this challenge and not least to population size matters, these challenges, I am sure, can be met. However, to do this, we have to think on a global level and not in a nationalistic level, and that is the real challenge.
From LEADERS MAGAZINE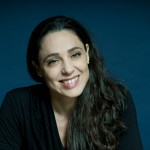 Maya holds an MA in Public Management from the IDC, an MA in International Affairs and Political Science from Columbia University and a BA in communications and Jewish History from Tel Aviv University. Before running "Zalul" she was the Director of Communications and Public Affairs at the International Fellowship of Christians and Jews, a M100$ foundation. Maya has over 15 years of experience in media advising, lobbying and event productions for the public and Third Sectors. She has served in the past as spokesperson and part of the close staff of Prime Minister Ehud Barak, as Chief Information Officer for the Israeli Consulate General in NY, and as Chief Representative of the Geneva Initiative in North America. As owner of MJ Media Solutions she provided PR, Lobbying, fundraising and networking services to Americans in Israel and to Israelis in the US. Upon her return to Israel in 2005, served as Director for the Sheatufim Center for Philanthropy and later as independent social-investment consultant for philanthropists, politicians and organizations. Her clients included the Interdisciplinary Institute in Hertzlia, the Kadima Party, the Reut Institute and many more.
mayaj@zalul.org.il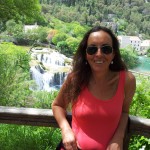 Dalia Tal, campaigns Maneger
Dalia joined Zalul in 2009. She holds a BA degree in history and political science and a bachelor degree from Recanati department, Tel-Aviv University. She worked for many years as a journalist dealing with environmental, real estate and infrastructures topics at Globes newspaper and Yediot media. Dalia received an award for her work as environmental journalist- PRAT award. She also was rewarded an official beach cleanup certificate from the ministry of the environment for her contribution of cleaning Nahariya's beaches. Dalia enjoys riding her bike and swimming 
Youval Arbel (Ph.D.) Sea campaigns manager
 Youval has more than 20 years of experience in NGOs in the fields of sustainable development, climate change policies, environmental peace building, science education, and integration of environmental management in the Mediterranean basin. Dr. Arbel holds a B.Sc. in Biology and M.A. in Geography from the Hebrew University, and Ph.D. in Physical Geography from Haifa University. In his previous position as the 'Protecting Ground Water' project director, Dr. Arbel developed program to mitigate groundwater hazards in 30 municipalities in the Mediterranean basin. Youval lives in Haifa, is married with two children. His hobbies include hiking, diving and travelling. As Marin Program Coordinator in Zalul, he is in charge on sea protection campaigns, including: follow up the enforcement and treatment schemes of various pollution sources and coordinate dialog with the authorities concerning environmentally dangerous uses for example: off shore gas & oil drilling, desalination, over fishing, dumping wastewater, trash, and etc.
youval@zalul.org.il
https://www.linkedin.com/pub/youval-arbel/
Libby Leshem – Coordinate of resource development
Libby is the coordinator of Resource development at Zalul, Libby has a Master's degree in sustainability and business administration with a specialization in social corporate responsibility from the Catholic University of Milan, Italy. Former journalist for Channel 2 News with extensive experience in strategic consulting, business development, public relations and campaign management.
libi@zalul.org.il
Limor Gorelik – Plastic pollution coordinator & "Plastic free city" project
Limor Gorelik – Plastic pollution coordinator & "Plastic free city" project coordinator.
Limor holds a Master's degree in Marine resources management from Ruppin Academic Center, and a B.tech in Industrial Engineering Management from "Shenkar" College.
Over the last 20 years, Limor has worked as a consultant to senior managements of the private, public and third sectors, specialized in strategic planning and organizational change management. During these years she has accumulated extensive experience in project management, leading process Improvement, streamlining organizational structures and adjusting information systems to support business processes.
Before joining Zalul, she was a partner in "Rubicon Human Solutions", in charge of development and organizational consulting. She served for many years as a senior consultant in the Ministry of Defense and prior to that, she was a senior director of projects & processes department, in Partner communications.
Limor loves the sea and nature, enjoys travelling along Israel and around the world, practicing yoga and doing sports.
Nadav Dasberg - Volunteer Coordinator
Working Experience: 10 years of practice in the film industry. Volunteer Coordinator at Zalul.
Academic & Professional Studies: Digital & advertising at HABETZEFER – Israel's Advertising Agencies Academy
Social Activities: After years of traveling the world, he realized that the environment was his top priority (and hopefully everyone's) and joined Zalul as a volunteer coordinator with the goal of helping bring about sweeping perceptual change among the public.
Hobbies: Surfing, Yoga and Bike riding
nadav@zalul.org.il
Lilach Pery, Office Coordinetor
Lilach is a graduate of film studies at Tel Aviv University and holds an MA in Environmental Studies from the Porter School. Manages the Zalul office and coordinates the  city without plastic campaign.
lilach@zalul.org.il